Our referral program rewards both sides!
This means your referred friend will get a cut, and you will be rewarded for referring us a transacting user. However kindly note, that your friend will have to use your referral code during their first transaction, to be entitled to the reward.
Kindly note: The MoneyMatch Referral Program is only available for Personal Accounts.
Share your referral code with just a link!
For a full guide, see: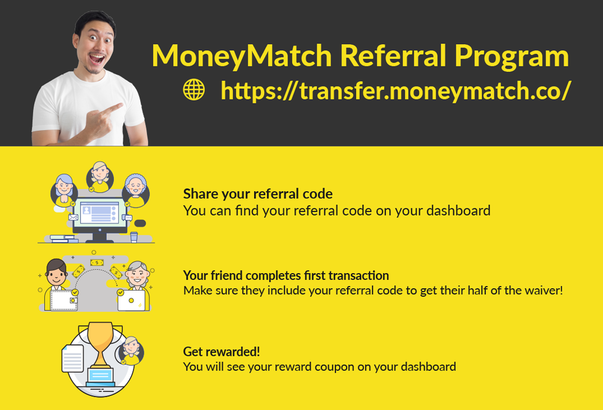 Happy referring! ;)