Our referral program rewards both sides!
This means your referred friend will get a cut, and you will be rewarded for referring us a transacting user. However kindly note, that your friend will have to use your referral code during their first transaction, to be entitled to the reward.
Kindly note: The MoneyMatch Referral Program is only available for Personal Accounts.
Latest Update! 🔔 Share your referral code with just a link! For a full guide, see How do I refer my friends using my Referral Link?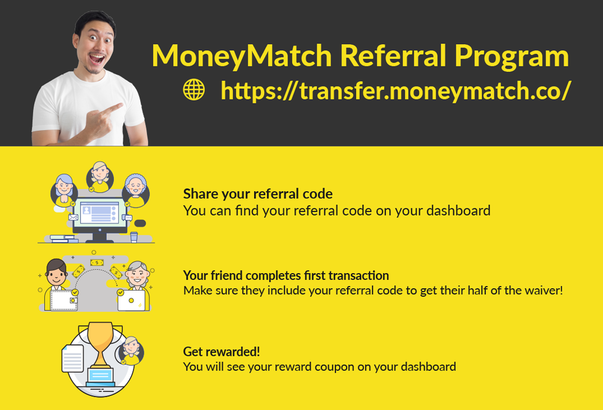 We have detailed the steps below for your reference:
---

1. Get Your Referral Code
Your unique Referral Code can be found on your Dashboard under Your Referral Code on your dashboard: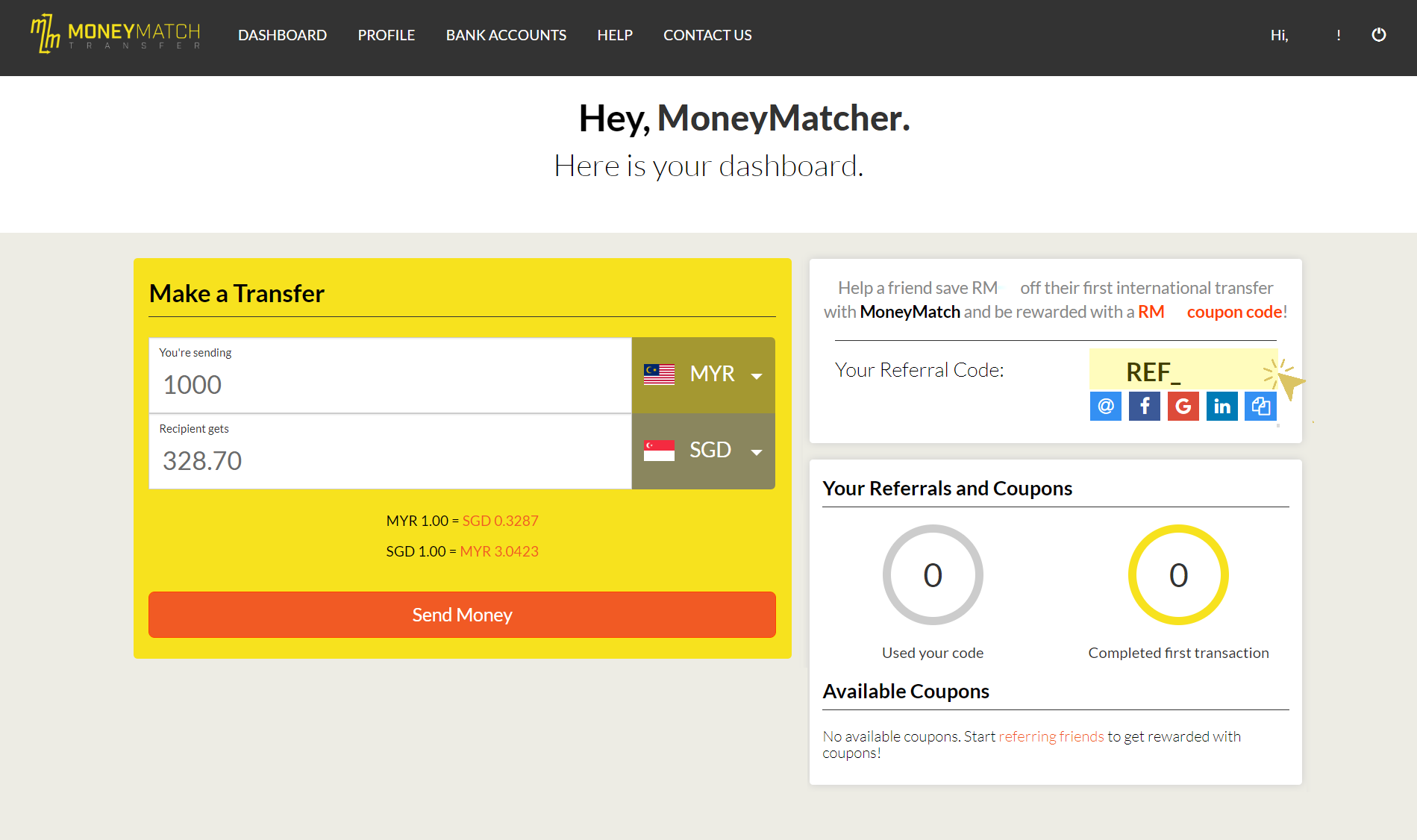 ---
2. Refer Your Friend!
Refer your friend to MoneyMatch and ask them to create an account and get verified (like you have). You can also send them these helpful links to get started! How do I Sign Up? and How Can I Verify My Account?
---
3. Time to create their First Transfer! 
Pass your unique Referral Code to your friend so they can use this as a discount code during their first transfer (Step 4 of the Order Creation process). Do ensure that they key in the referral code accurately so you will get the reward referral once his/her first transfer is fully processed and successful! 
Key in the referral code and click "APPLY" to activate!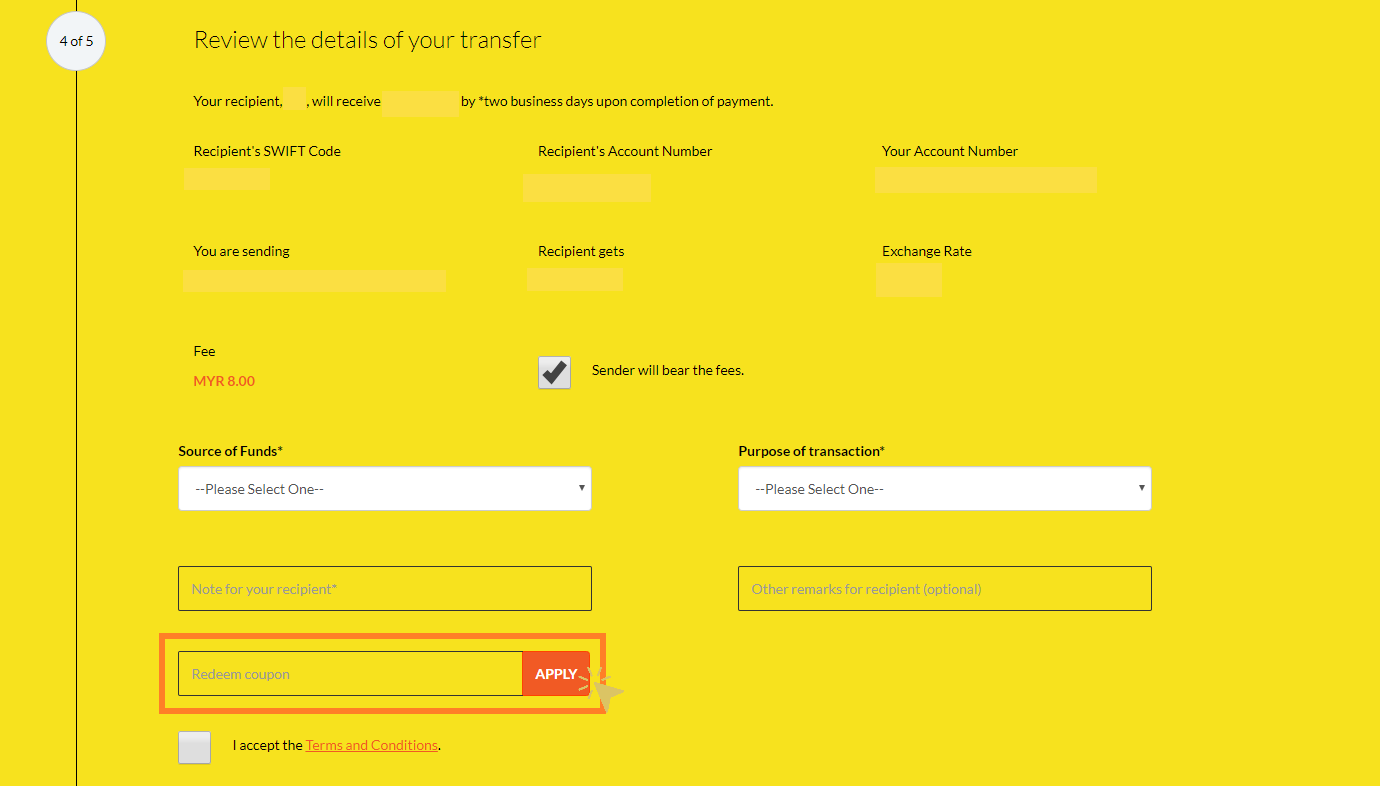 ---

4. Obtain Your Reward Referral Code!
Once your friend's first transfer has been fully processed and successful, you should see your reward referral on your "Available Coupons" module on your dashboard.
You will also be able to track the total number of referrals made!
Kindly note, only fully processed and completed first orders will entitle you to a reward referral code!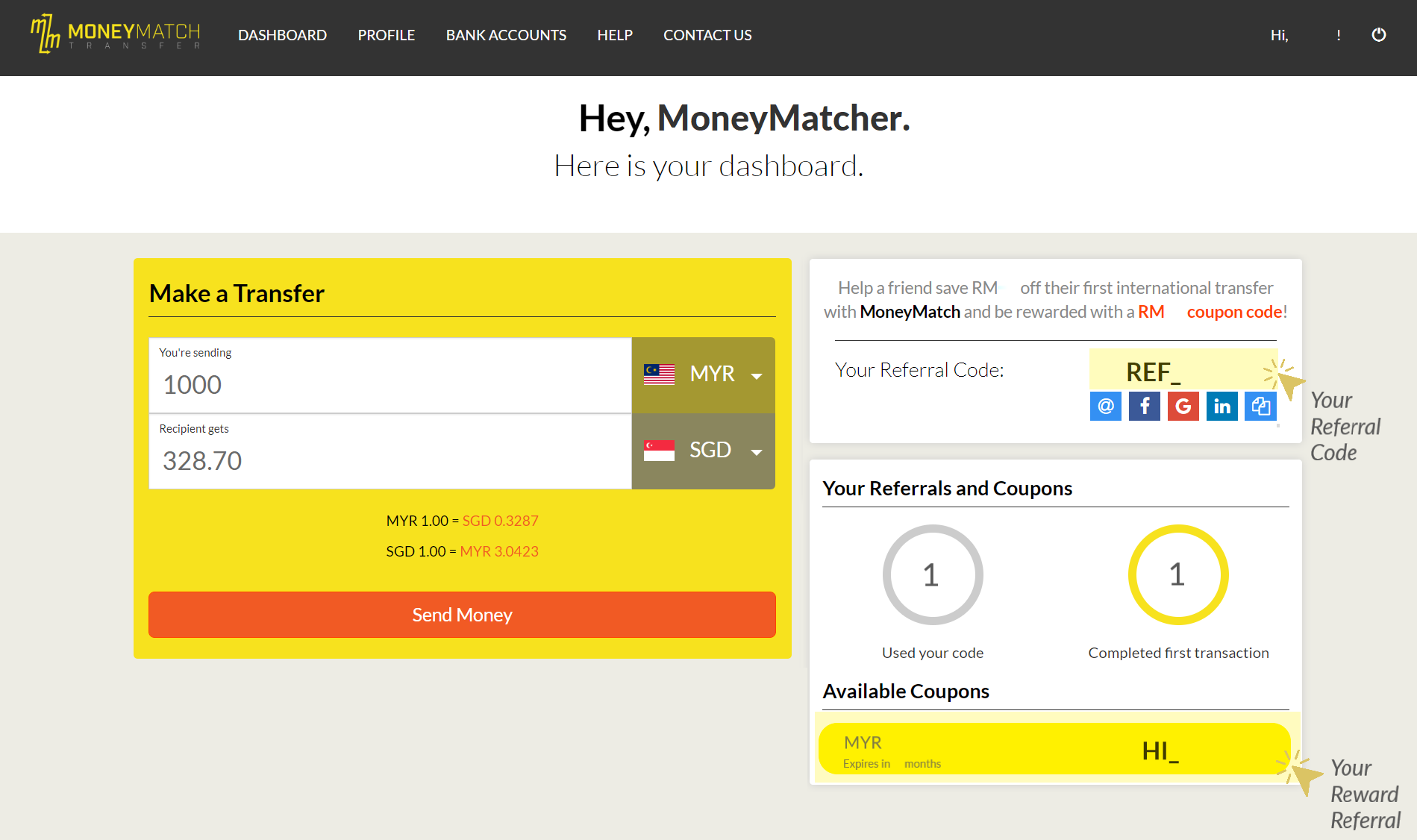 Happy referring! ;)