Option 1: Pay with FPX (B2B)
Payment is made even simpler now for business users with FPX B2B (Business to Business). We've outlined the steps below!
Kindly take note, for Maybank: FPX is not available for "Maybank2U Biz" at the moment, it is available for "MayBank2E" only.
*Disclaimer: Subject to Individual Banks Processes
1. Select the "FPX" icon to Pay with FPX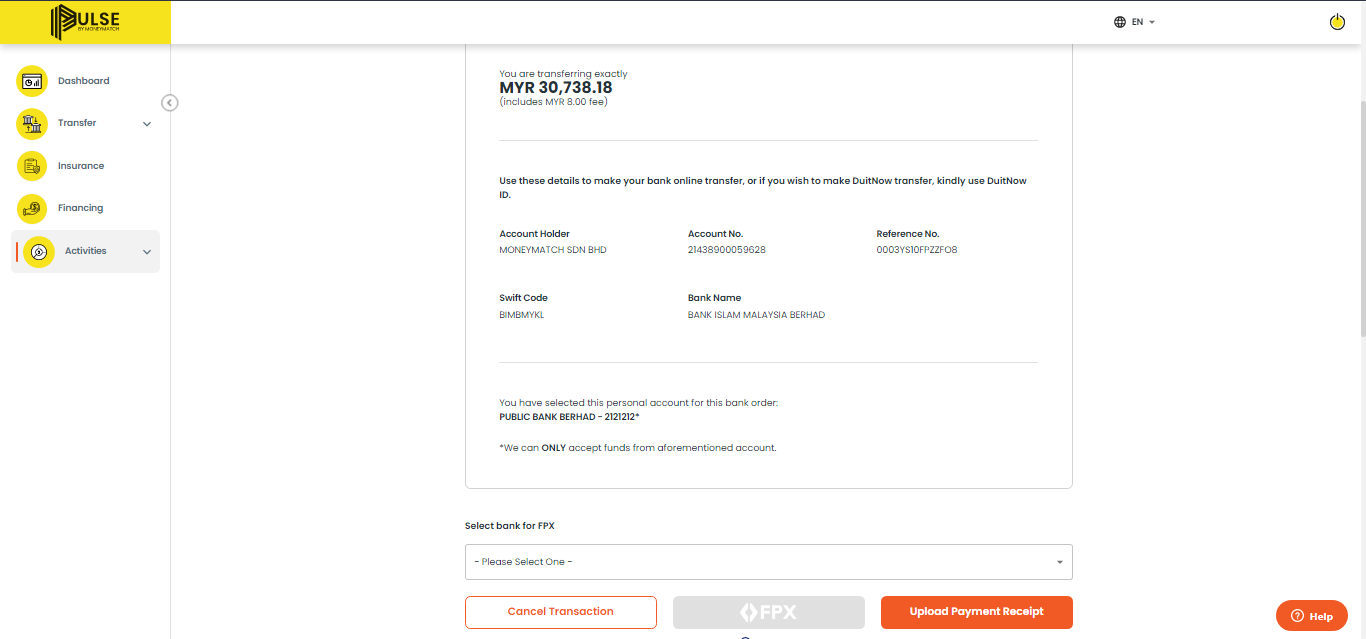 2. Select your bank from the list provided. Then select "Confirm details and pay".

You will be directed to the Sender Bank Payment Portal to pay using FPX
Maker: Initiate the transaction
Enter your Login Details, key in Token/ OTP
Confirm the Transaction
FPX Status: Pending Payment Authorization
Checker: Approve the transaction initiated by Maker
Enter your Login Details, key in Token/ OTP
Payment Authorization: Authorize the FPX payment
You will receive a notification confirming the transaction.
And you're done!
It is important that makers inform the checkers to authorize the payment, otherwise, the payment is not complete.
Option 2: Manual Payment
For Business users, you may make a manual payment for your order via DuitNow, Bank Transfer or Cheque.
1. Make a manual payment to our bank account
Make a payment of the stated Total payable amount to MoneyMatch Bank Account via
Bank Transfer (e.g. Instant Transfer/ IBG / RENTAS/ Over the counter)
DuitNow (Our Business Registration Number (DuitNow ID):

201501008276

)
Cheque

Kindly ensure all details are accurate when creating your payment​​.
Please note that you have to include your order reference number in your payment- this will help speed up the process.
2. Save and upload your payment receipt
Once you have completed your payment, save your payment receipt.
Return to your MoneyMatch account and select the "i" button as indicated to upload your payment receipt.


You will be directed to the page below. Upload the payment receipt on our platform for payment verification (PDF/image file/screenshot).