If you are facing any technical errors with the MoneyMatch App, you may submit a report via the App.
As we may not be able to reproduce the issue on our end, it would be helpful if you use the internal bug report feature to report your issues so we have enough information to further investigate the anomaly.
Here is a guide on how to do so:
Launch the MoneyMatch App.
STEP 1. Select the "Menu icon" button, and select "Help".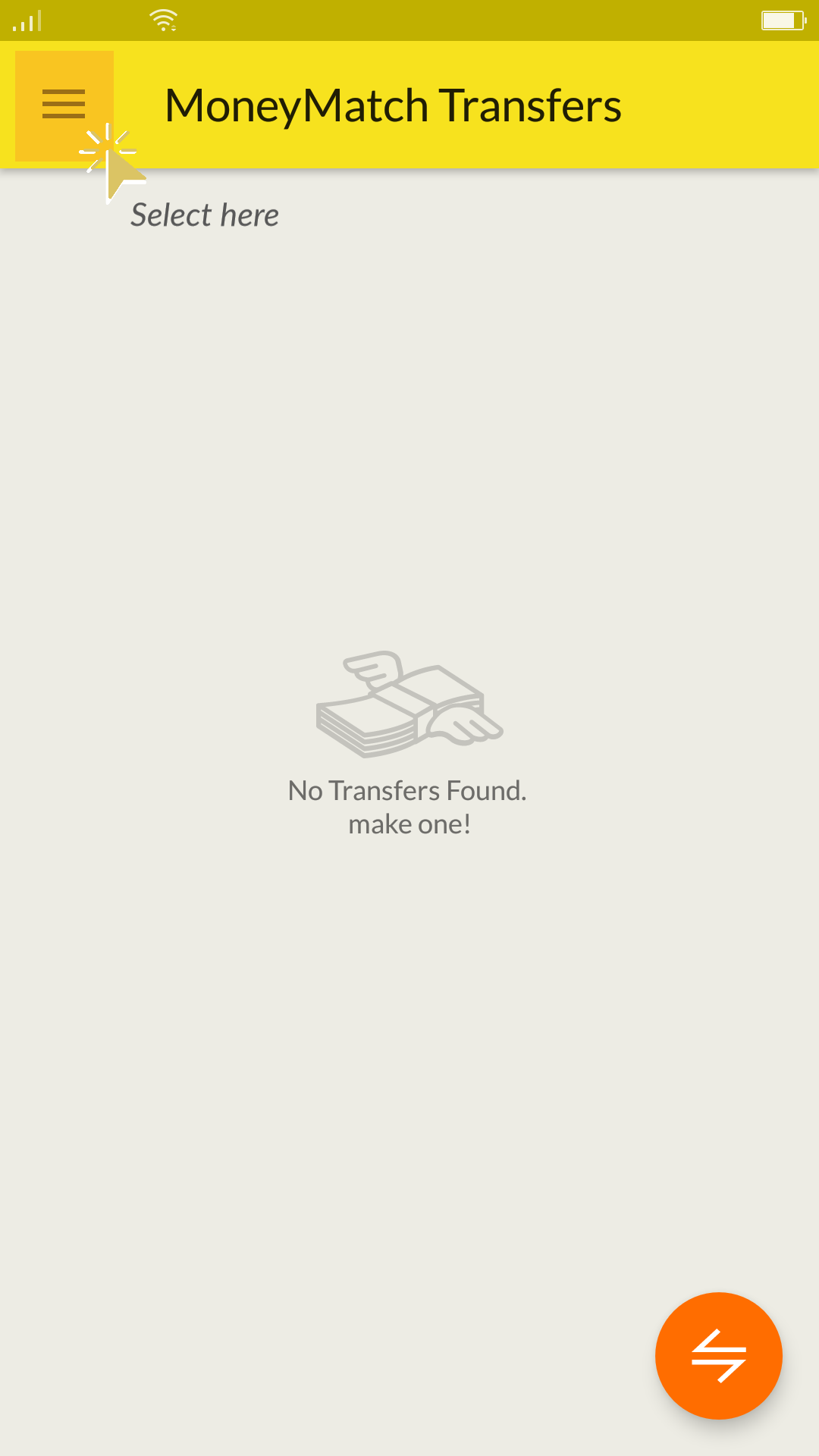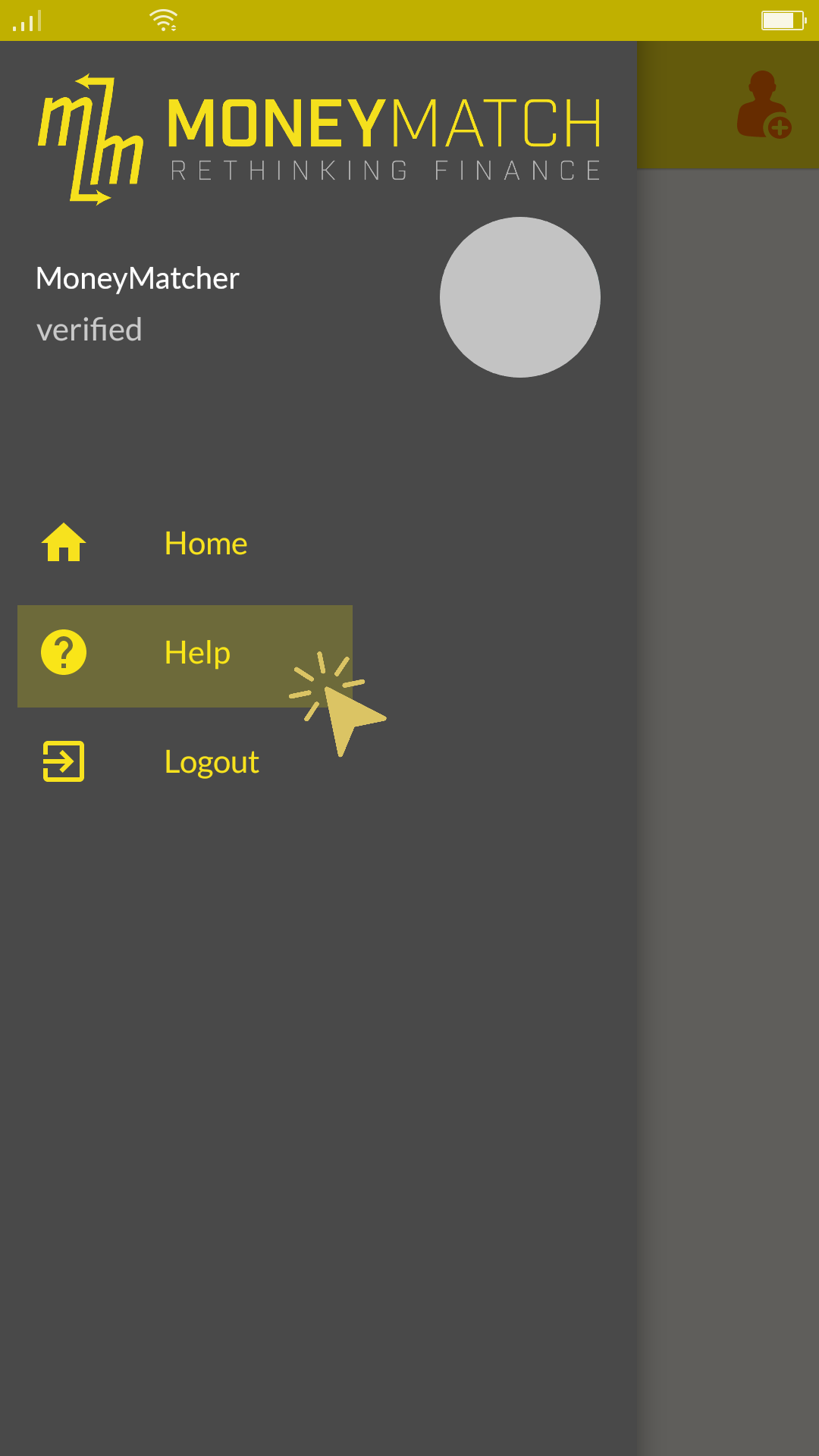 STEP 2. Select "Feedback", and select "Report a problem".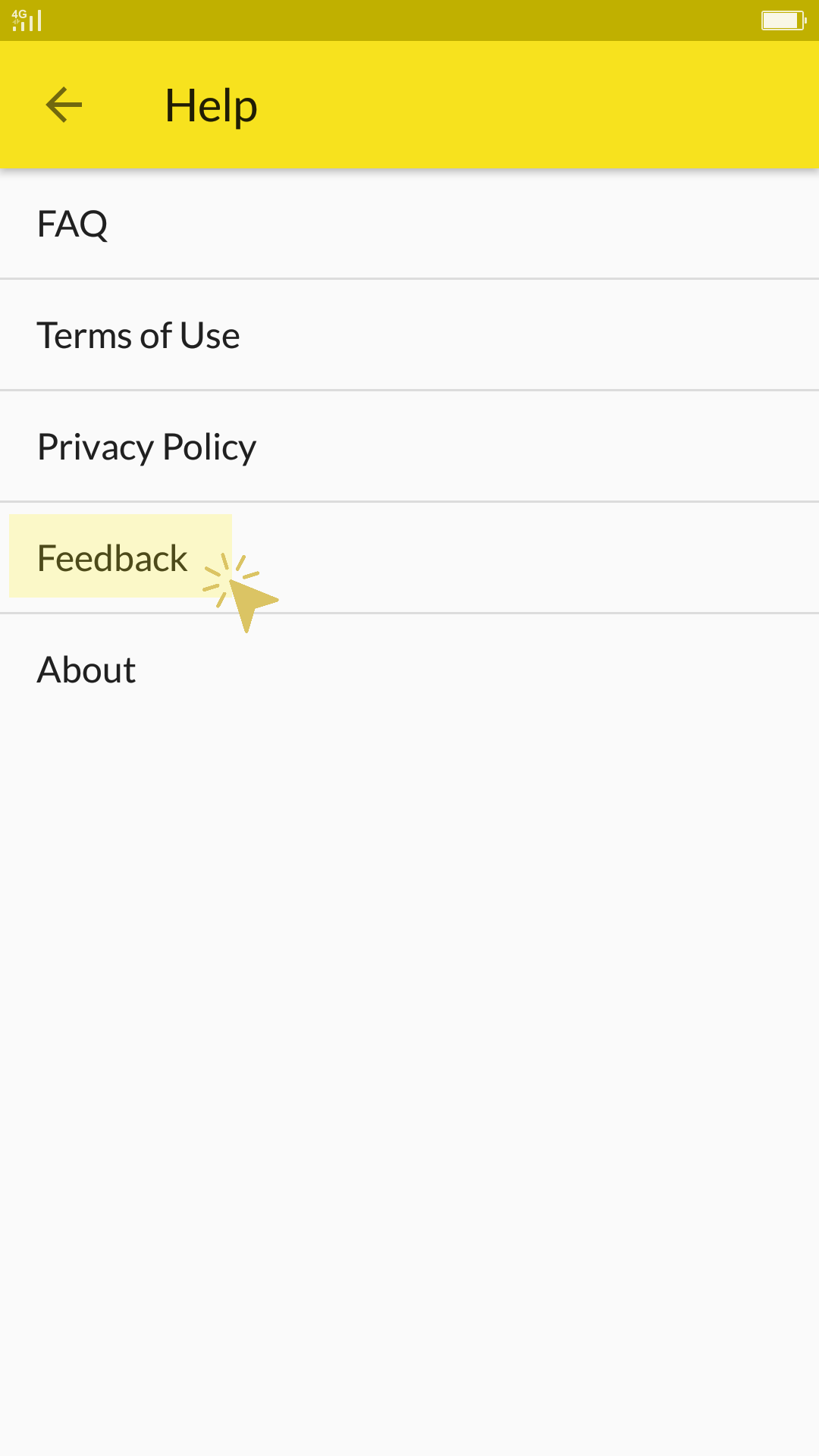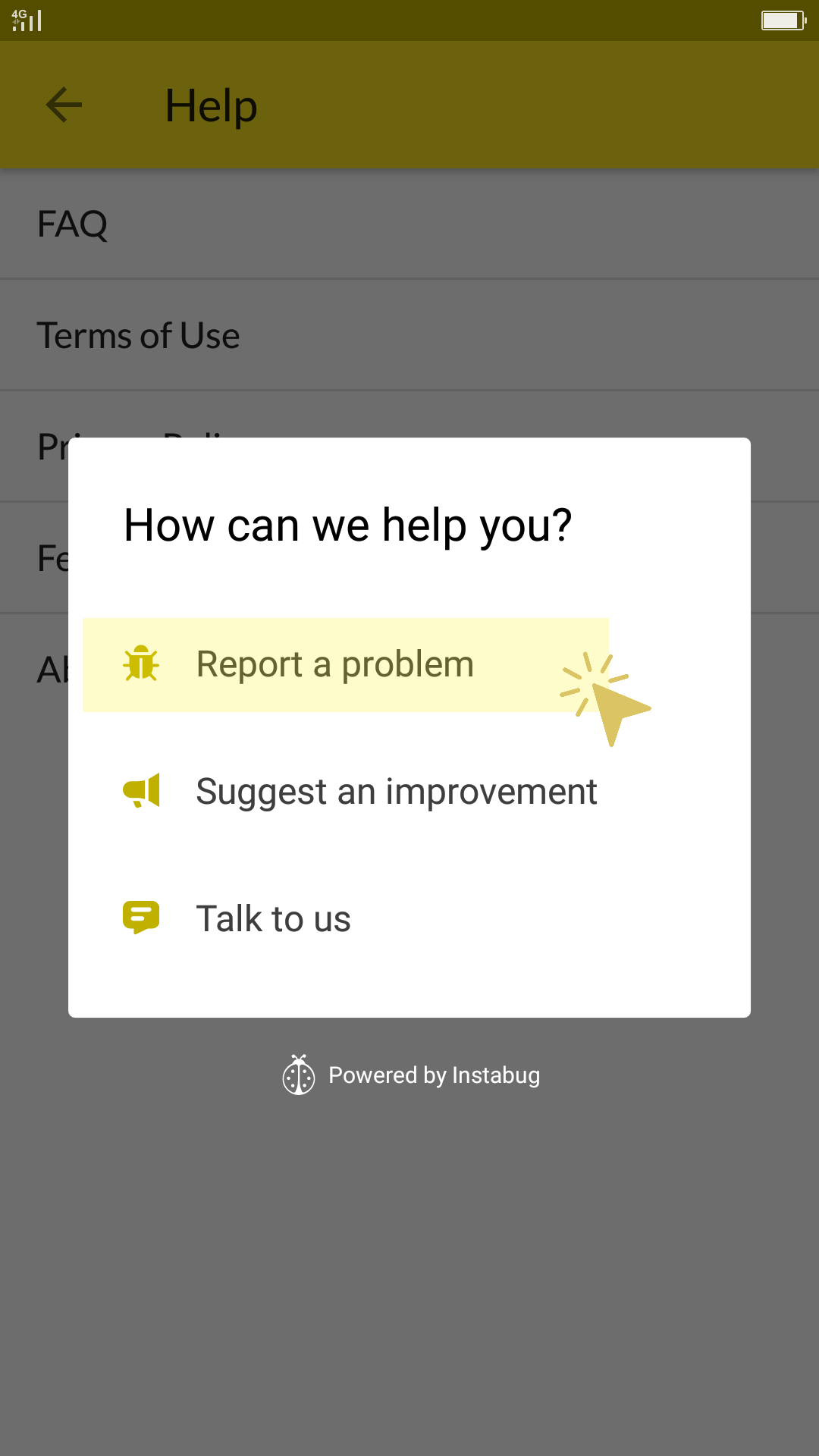 STEP 3. You may choose to add videos or screenshots as below: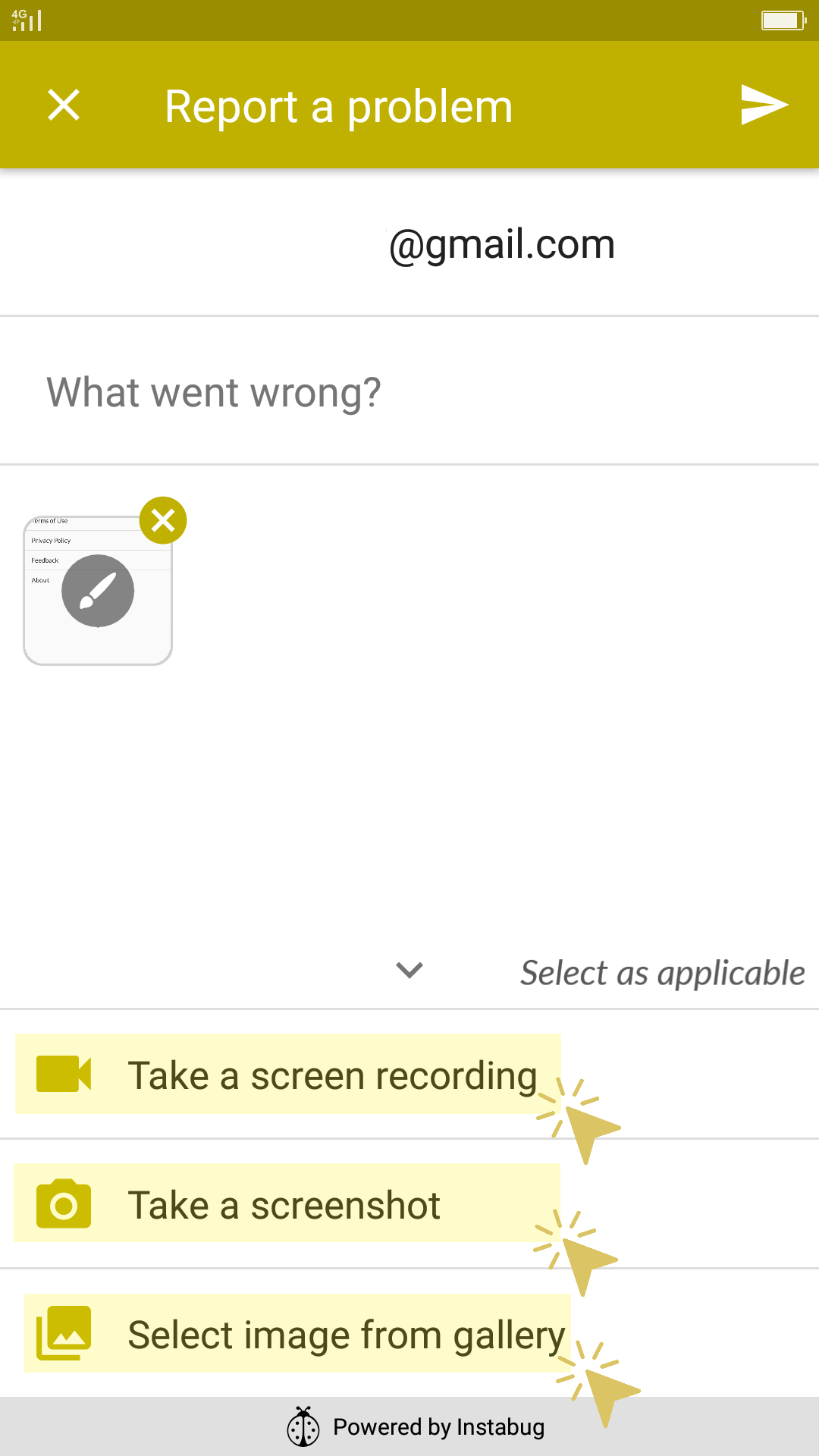 Option 1. "Take a screen recording"
Select the "Record" button to start recording
Kindly recreate the steps to reproduce the issue faced
Once done, select the "Stop Record" button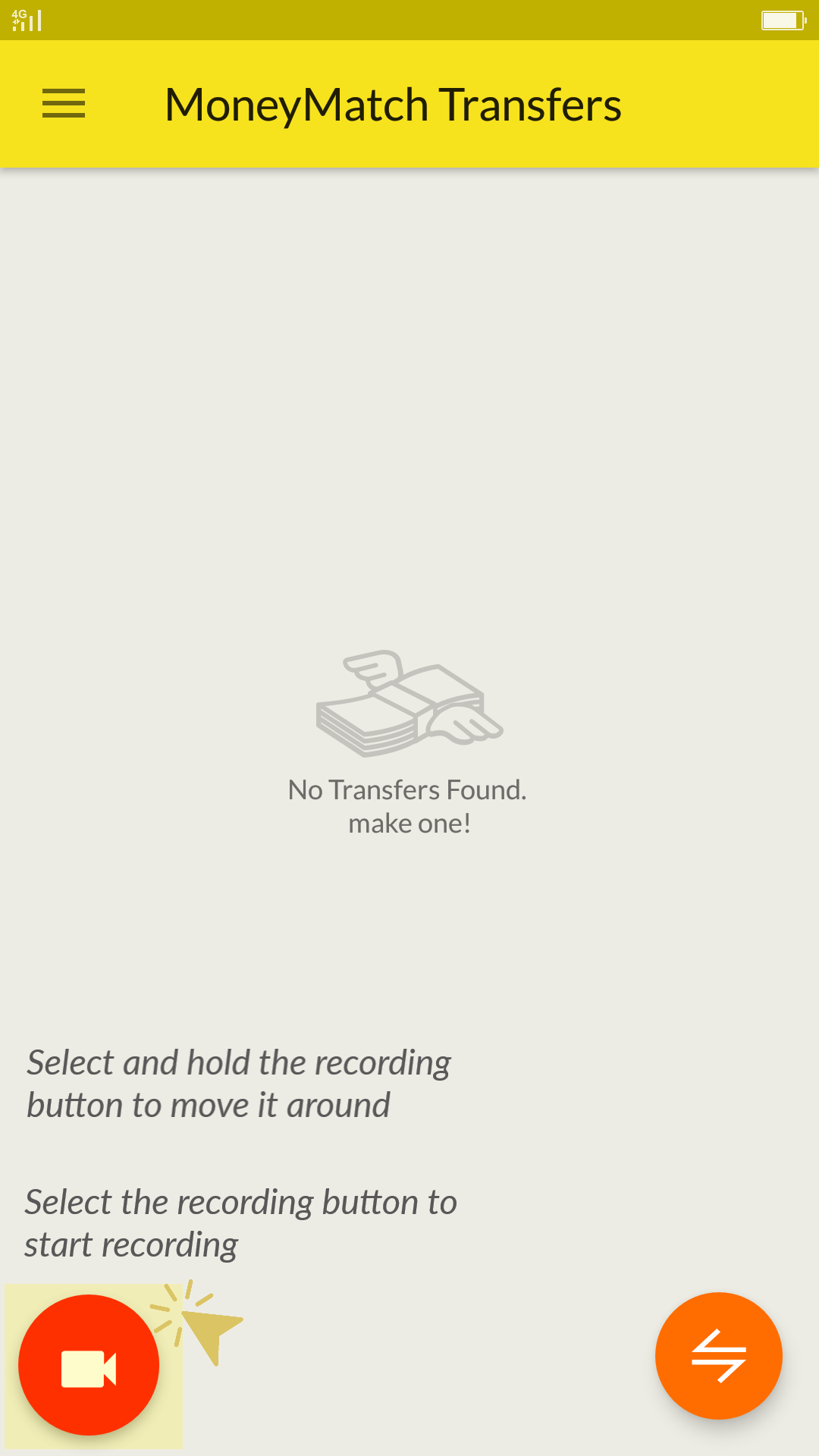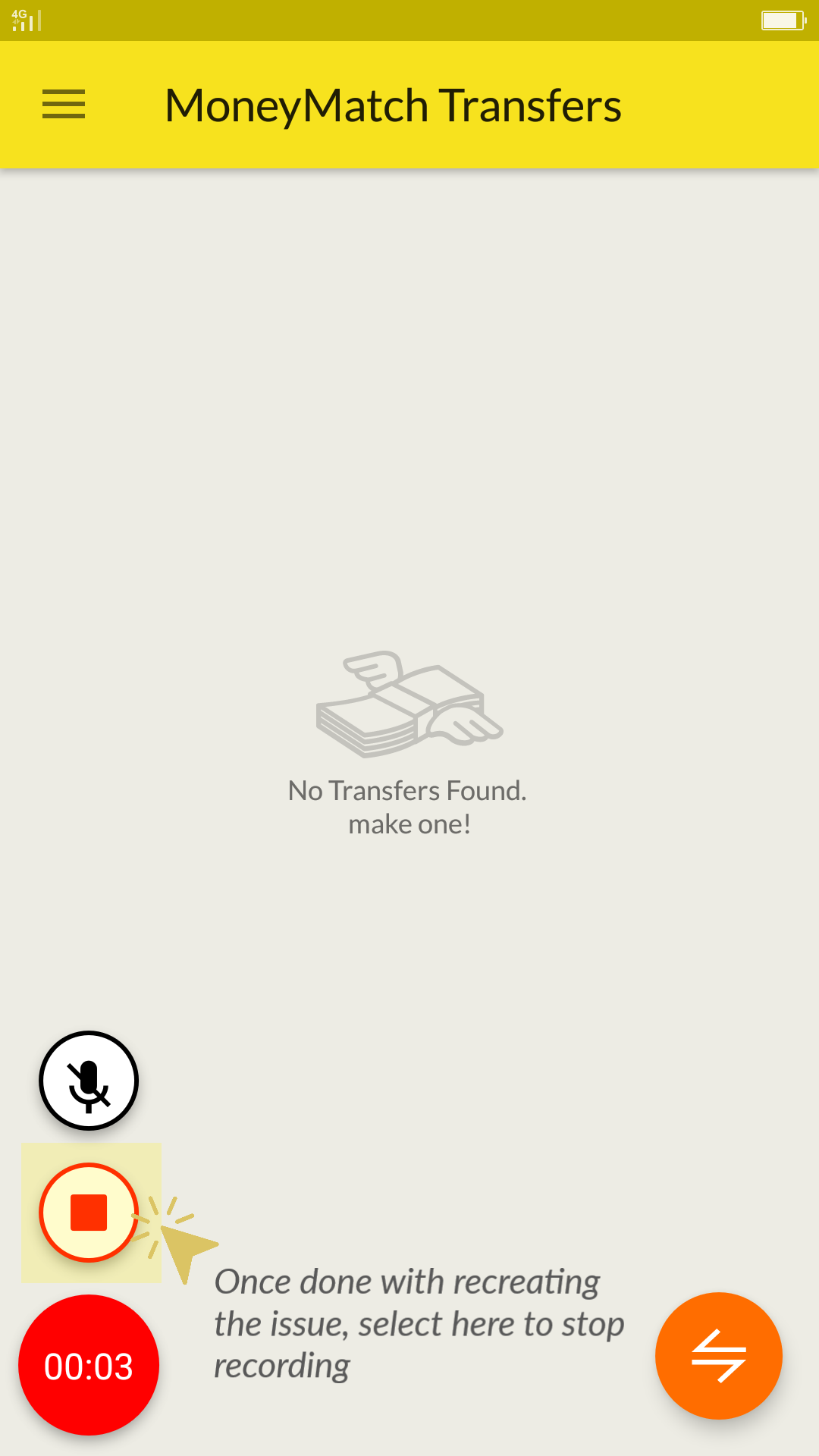 Select the "Camera" button to take a screenshot of the issue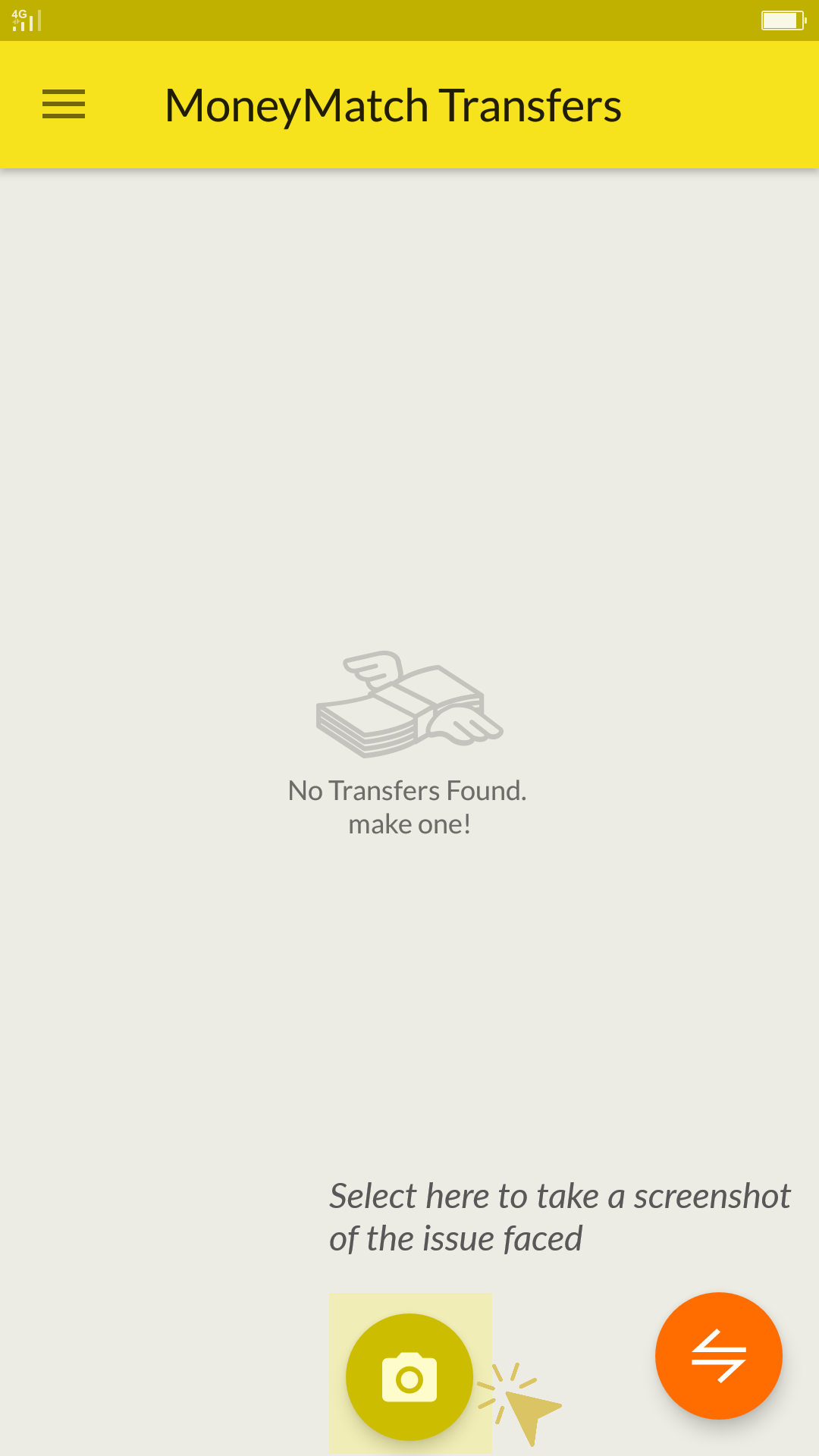 Option 3. "Select image from gallery"
Attach the screenshot you have taken previously.
STEP 4. Once done, select the "Send" button to submit.