Online Fraud involves users getting tricked into giving away their MoneyMatch login credentials and other confidential information via a phishing scam, or by their PC being infected with malware that is designed to retrieve information illegally.
Steps to Protect Yourself Against Fraud

1. Manually Key-in URL
Always type MoneyMatch's URL address https://transfer.moneymatch.co/ into your browser to ensure you enter the official MoneyMatch's website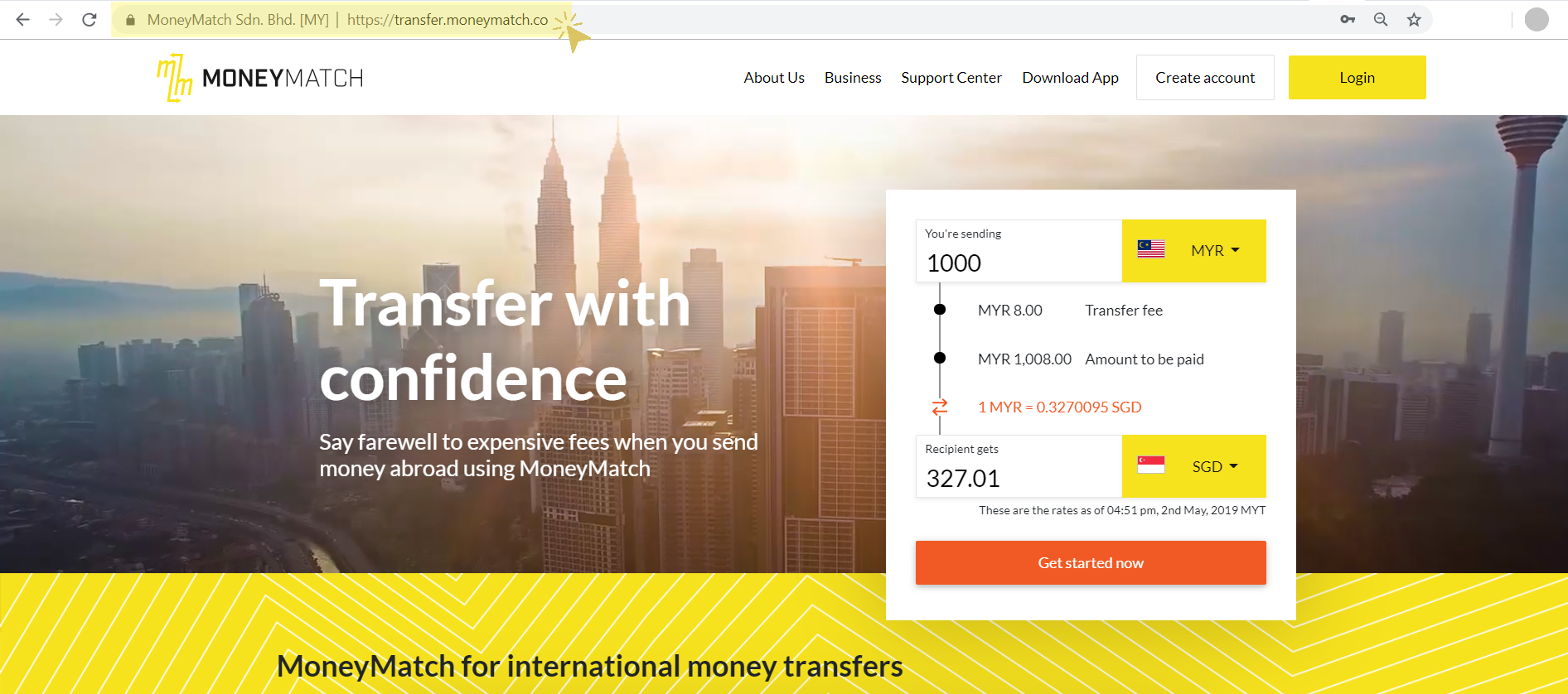 ---
2. Site Authentication
Before entering your username and password, check the lock icon located next to the browser's address bar. The certificate should only be for https://transfer.moneymatch.co/ and no other websites.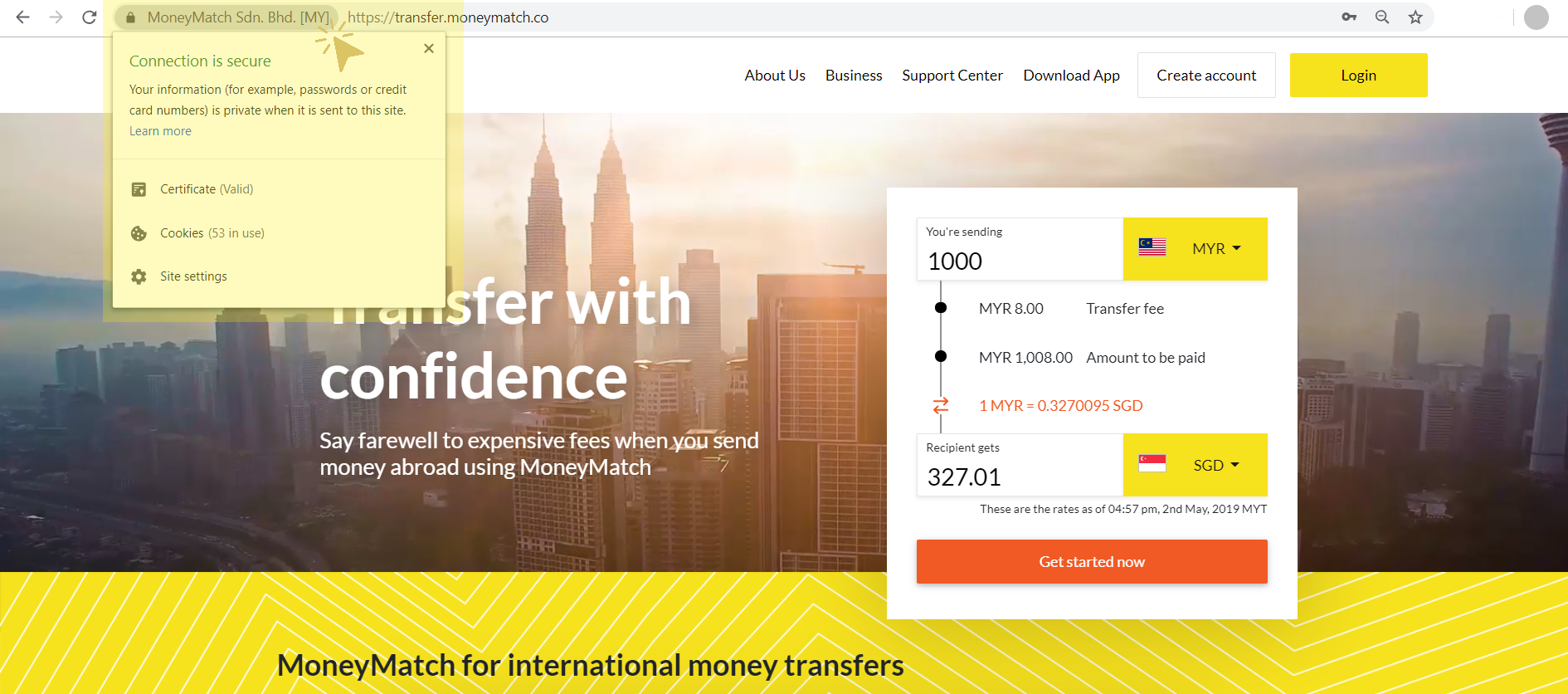 ---
3. Image Verification
Only log in if you recognize your chosen security image and security string.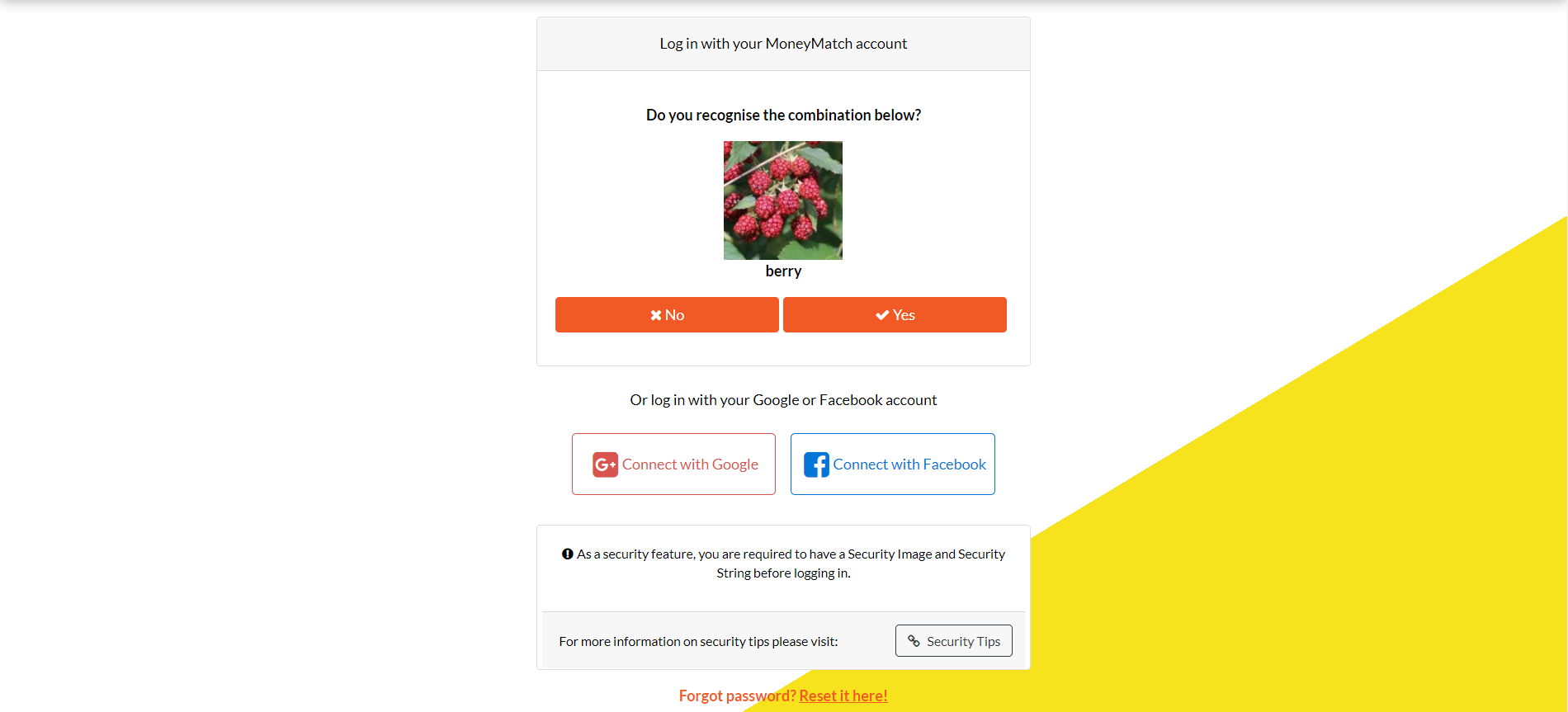 DO NOT PROCEED if you see any other Image or String.
DO NOT key in your password if the image is not available.
DO NOT key in your password if the image is "Loading".
---
4. Protect your password
Do not share your password with others.
Make your password unique, containing a mix of different characters: letters (upper and lower case), numbers, special characters, etc.
Have a different password for each online account.
Change your password several times a year.
---
5. Update Your Browser
The latest version of several browsers can detect and warn you of many phishing sites. If you see a phishing warning message on your browser, DO NOT PROCEED.
For a safer online experience, always use the latest version of your internet browser.
---
6. Phone/Email/ SMS Scam
If you receive calls regarding your account or transactions claiming to be from MoneyMatch, please DO NOT share your username, password, and bank details.
We encourage you to take precaution when giving out any confidential information (including your transaction-related details) over the Internet/phone or any other channels. Kindly seek verification directly from MoneyMatch when in doubt.
Here is the list of MoneyMatch's official communication channels:
Phone

Customer Support: 603-30993889
General Inquiries: 603-27716283



Email
SMS

Promotions and Updates: 62033
---
7. MoneyMatch Bank Account details
If you have decided to make payment for your order using manual payment via bank transfers, kindly ensure that you are transferring to MoneyMatch's bank account as stated on the platform/ app.
DO NOT transfer the funds to any other bank accounts other than the one stated above.
If you believe that you are being asked to transfer to an account other than those belonging to MoneyMatch, please contact us and Submit a Request for assistance!
If the account number provided to you in an email or on our webpage does not match, please contact us and Submit a Request for assistance!