The Batch Payment feature is now live for Business users! You may pay for multiple orders at once through FPX with this new feature.
This feature is only available for business users.
Here is a step-by-step guide on how to do so!
STEP 1. Select "Transactions" in the left part of your dashboard

STEP 2. Under the "Pending Payment" tab, select the orders you would like to pay for at once. Once done, select "Proceed with payment".
Kindly note: Multiple order payments are possible when:
the total batch payment amount is

less than or equal to MYR 1,000,000.00

Only

one exact bank and company bank account

is used to pay for all the selected transactions

e.g. You will only be able to select the orders where the same Sender Bank Account is chosen during STEP 3 of order creation (Which account are you sending from).
STEP 3. Then select "Confirm details and pay".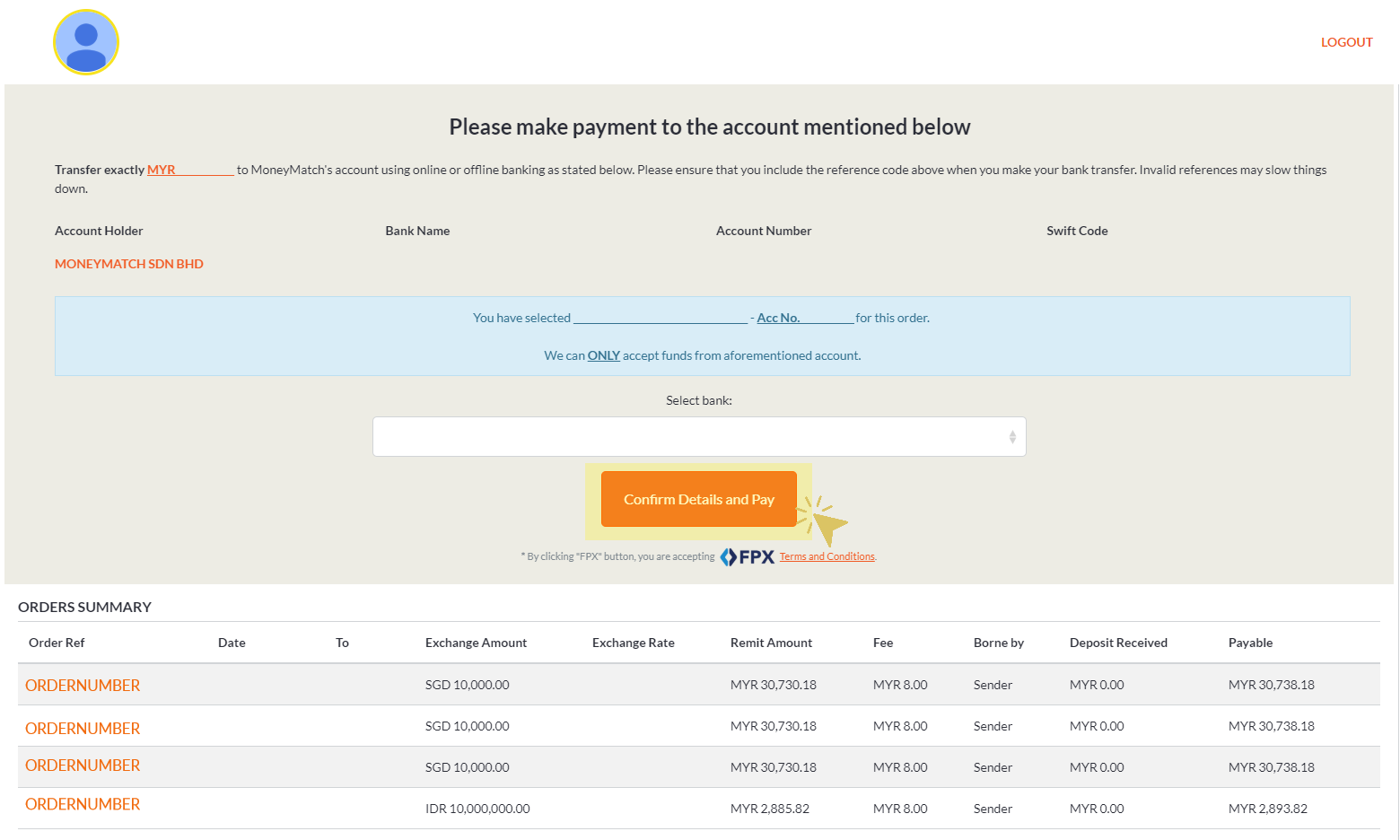 You will be directed to the Sender Bank Payment Portal to pay using FPX
Enter your Account Details
Proceed with Payment
Payment Authorization: Authorize the FPX payment
And you're done!